"Your brand is what people say about you when you are not in the room."
                                                                – Jeff Bezos
Do you want to be the next big brand that's the talk of the town?
Powerful branding services are what will make you stand out from the rest.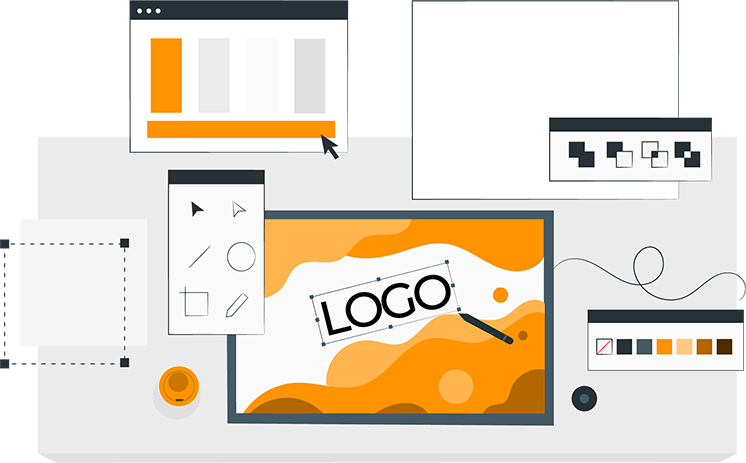 Your brand shouldn't be just a visual and verbal representation of your company; it should be a way of life that your customers live, breathe, and follow every day. As a full-fledged branding agency in Bangalore, we'll stop at nothing to ensure this happens.
For example, Nike, as we all know, is primarily an athletic shoe brand but has now become so much more than just that; it is a lifestyle company, an aspiration to live up to in the minds of its customers.
Branding is one of the most critical and important steps in the entire gamut of the advertising and marketing process. It is the process of creating or building a strong positive perception of your company, its products, and services that will leave a lasting, powerful impact on the customer's mind. Branding combines a variety of important elements such as a logo, design, mission statement, and a consistent brand theme throughout all your marketing communications, across online and offline platforms. As an established creative agency in Bangalore, we understand the ABCs of branding.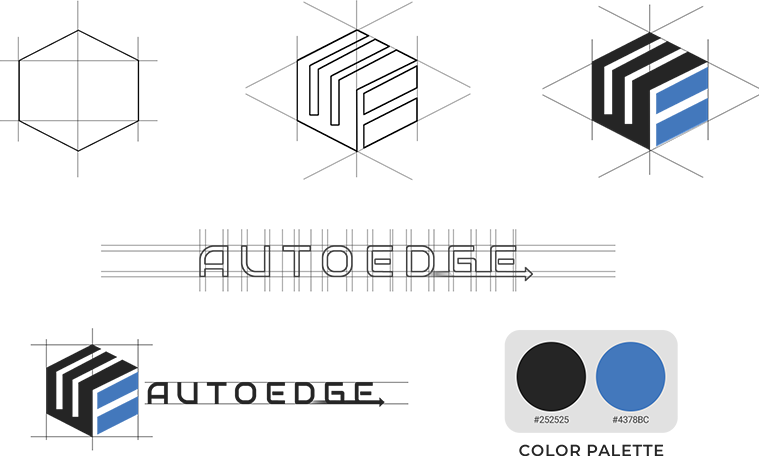 Right from creating your unique brand identity and values to building an initial strategy on how to position and market your brand, we provide complete, end-to-end branding solutions. We've partnered with several businesses in the past to develop their unique personal brand propositions, and we can't wait to do the same for your brand too! We provide branding services for startups, small businesses, and global corporations.
"Determine who you are, what your brand is, and what you're not." "The rest of it is just a lot of noise."
                                                                                                                                        – Geoffrey Zakarian
With a concrete brand marketing plan, a well-defined strategy, and a tad of our "Genius Edge," your brand will have a strong foundation and the right momentum to drive sustainable growth. Your search for a branding company in Bangalore stops here! Let's find your brand's voice together!
3 reasons why you shoud invest in branding for your company
01
Branding gives your company credibility and recognition.
02
Branding allows you to command a premium among your competitors.
03
Branding creates loyal customers.
Brand Identity & Logo Design Services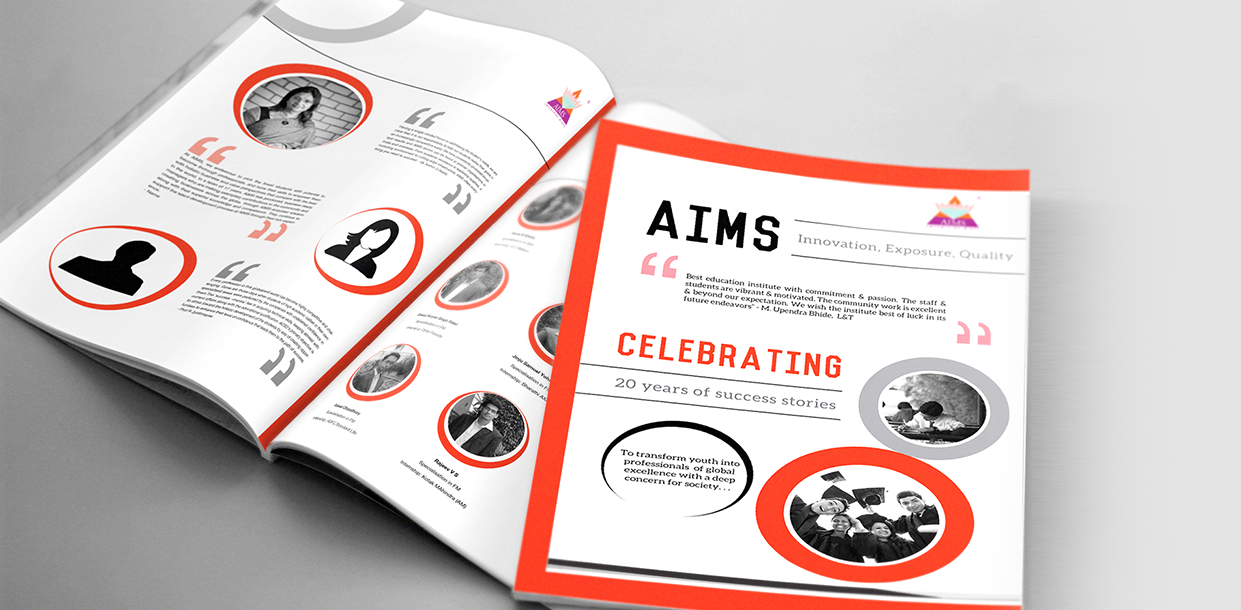 The key to getting people to like your brand logo is that it is catchy, appealing, and gets the message across. And this is what
Crafting Genius, a creative design agency in Bangalore,
will do for you. Your logo is the face of your brand and will appear on nearly all online and offline communications.
It is what will appear on all your stationery, brochures, packaging, and signboards, apart from all your online profiles and channels. While developing your brand identity, we also create brand guidelines for you, which are a set of best practices that must be followed for all internal and external communication with your clients, business partners, vendors, and so on.
Brand guidelines include verbal and visual brand vocabulary, typography, font, and colour usage to keep it all consistent.
Video Editing & Photography Services
Did you know that failing to recognise the value of professional photography and videography services can cost you 84% of potential customers?
You can captivate your audience with stunning imagery and impactful videos by utilising our services. Our dedicated team of experts employ their expertise to produce high-quality images and videos that will undoubtedly elicit a positive response for your brand.
Our services include image editing or image retouching, creation of videos for social media, instagram reels, editing of webinar videos, interview videos, panel discussion videos, and editing or repurposing of pre-recorded corporate videos.
Our photography services include interior and exterior space photography, product photography and corporate photography.


"
"I've had the opportunity to work with the team at Crafting Genius, who were helping us with our content & design requirements for a website of an Apple Partner Reseller. The brand name is iPlanet.

The team was on time, and efficient in their deliverables, providing necessary updates in quick turn, incorporating the demanding guidelines of Apple into the design of the product or marketing pages. Their management of our company website was also on spot. Great team to work with & with Varun Veeranna at the helm of operations, Crafting Genius will help your brand tell a great story!"
"
"Good work by Varun and his team in supporting us with our needs and the result which the company provided us was mind blowing. Keep up the good work Varun and team ."
                                                                                  – Akash T
"
"Varun is genuine in all my interactions. He supported me on website design/ product/ content aspects and advised me how can i do better. His approach is to make me win and gave necessary support. Definitely I see a value working with him and very rare to find these kind of partners."                                                                             
   – Krishna P
"
"Varun is very sincere in listening to the requirement, understand it well, he has a great friendly mindset to help his customers, I believe his philosophy is customer is the God my best wishes to him.."
                                                                                  – Sailesh
Frequently Asked Questions
What is a brand?
A brand is essentially the identity and personality of your business. It defines the look and feel of your business and is what conveys the first impression of your business for potential customers. It defines how the market will identify your business compared to your competitors and how it makes you stand out. This is also what makes building a great, and not just good brand, so important. We have successfully rendered branding services for small businesses and large businesses too.
How would these services help my brand?
Want to propel your brand to the forefront of the market standings?
To build a successful brand that is recognizable to your target audience, it becomes imperative to stand out. Every aspect of a brand comes under scrutiny when it is put out into the market.
That is where branding and creative services come in and provide a pedestal for your brand to stand on. A brand might have all the right elements for success but an impeccable presentation makes the difference between a good brand and a brand that sells.
What services do branding agencies provide?
A good Branding agency in Bangalore should provide a wide gamut of branding services including – logo development, outlining your brand guidelines and brand tone of voice, web and graphic design, devising a brand strategy, possibly changing your name, designing corporate and/or product identity, and so on. Depending on what your brand's needs are or what we, as a branding agency, feel your brand needs more of, one or more or a mix of customised branding services will be recommended.
Why is branding important for your business?
As mentioned earlier, branding is the process of creating or building your brand, either from scratch or revamping it. It is important for your business as it involves positioning your company or product clearly and visibly in the market, to make it stand out from the rest, to make it noticeable.
Using something as simple as water as an example – How do so many companies worldwide sell the same product (water) and convince you, the customer, to purchase their bottled water over their competitors? The answer is simple: A great brand!
What makes a successful brand?
A successful brand pays attention to their market, and what their customers want. It will come up with new ways to keep the interest of their target audience and are not afraid to innovate and change their brand positioning and strategy based on changing times and changing trends.
How much do branding services cost?
You can't put a price on elevating your brand to the top! However, we do understand that our branding services shouldn't necessarily break your piggy bank! As a branding company in Bangalore, all we want to do is break records and break the internet with our branding services for you! Depending on what your needs are and what we feel we need to do for your brand, we can arrive at a cost estimate that works well for both of us! A branding cost estimate can be arrived at only after assessing your brand's current and future positioning needs. Whether its branding services for small businesses or large corporate branding services, the cost can vary but is something that can be mutually agreed upon.
Do I really need to hire a branding agency for my business?
Joining hands with a trusted Branding agency in Bangalore, such as Crafting Genius could prove to be a huge business advantage. Having rendered branding services for start-ups and established companies from the get-go, we will give you invaluable insight into current market scenarios and future trends and render effective corporate branding services. As a Creative Branding Company in Bangalore, we use a powerful mix of catchy content and creative design to mould and elevate your brand to all new heights.
Do you provide corporate branding services?
Corporate branding services is one of our main advertising areas of expertise, which requires standout designs and impactful content, both of which go hand-in-hand to turn your marketing efforts into potential customers. Whatever your needs are, right from digital branding services to introducing and establishing your brand name in the eyes of the public, our team of amazing designers and copywriters will have you covered! We are your go-to for all Branding Services in Bangalore.
What services do branding agencies provide?
Branding and creative agencies, like Crafting Genius, are able to offer you services such as logo design, graphic and print design, web design, presentation design, packaging design and photography and videography services.
What does your process usually look like?
For every aspect of branding and creative service, the process will vary greatly based on the specific service and the brief provided by the client.
What is the usual turnaround time for the services provided?
Like for the process followed, the turnaround time would be different for the various services we offer. With each of our services, we make it a point to approach it with a fixed timeframe in mind and thereby deliver a reliable output within that specified timeframe.
What am I paying for when I avail your services?
If you happen to choose us to enhance the look and feel of your brand, we can promise you that we will stop at nothing to give you the best and most cost-effective result for the price.
Simply put, you are paying for the growth that your brand is sure to experience due to our services.
Ready to boost your brand's digital horsepower? Crafting Genius will shift your online presence into high
gear with custom strategies and cutting-edge tactics. Ready to hit the digital highway with us?